Twenty new contestants (and two former/future contestants who swear they are only here as "mentors") are set to scheme and plot as Survivor: Island of the Idols kicks off on CBS at 8 p.m. Pacific this Wednesday (other, less popular times [on twitter] may vary, check your local listings).
And we, the writers of the True Dork Times, are here to perform our semi-annual ritual of trying to pick the winners, despite never having seen any of these people play Survivor before. (One has played professional hockey, which apparently involves pulling people's shirts over their head and trying to land a bunch of body blows, or something? Eh, sports.)
Here's how that has worked out in the past:
Same five people drafting this time — Reigning man-tiara tiara man Ben Martell, along with Dan Otsuki, Pat Ferrucci, Ryan Kaiser, and Jeff Pitman. With 20 contestants, that means there will no undrafted players this time around! No Team Ghost ot reach the finale, making all our picks look silly! No late-game Extinction Island to make the entire show look silly! Hurrah!
Sadly, the winner (who picks this season's champion) still just gets a man-tiara, and not a giant wooden statue of his head and shoulders planted on an island in Fiji. We don't have the budget for that. But still, yay for man-tiaras, right?
Please clap.
So anyway, since this isn't going to get any better the more you stare at that ...
Let's get to it.
Pick #1: Pat picks MOLLY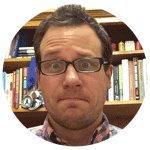 Pat ranked Molly: #1
Pat says: Wow. This is kind of amazing for two reasons. First, I got the first pick. I'm always stuck in the middle for various fantasy drafts. And, second, how did three of us choose the same person and how is one of those three me? Weird.
Molly's draft results

| Pat | Ryan | Jeff | Dan | Ben | Avg. pick # | Overall rank |
| --- | --- | --- | --- | --- | --- | --- |
| 1 | 1 | 1 | 4 | 4 | 2.2 | 1st |
The competition responds:
Ryan says:
Either three of us have doomed Molly to be a pre-jury boot by all ranking her at #1, or she's going to be the most obvious winner in Survivor history.  Probst and the rest of casting loved her enough to lock her in months ahead of the usual schedule, so it should be no surprise we see something special about her too.  What is it?  Well, for me it's mostly the hair.  It's big which means it's full of secrets – somewhere in there is the secret to winning Survivor.
---
Jeff says:
Molly is a longtime fan, a former teacher, and current law student. She's athletic enough that she should sail through the pre-merge, non-threatening enough that she should also sail through the early post-merge, and lethal enough that she should be able to capably use the last 2-3 episodes to run up a list of blindside victims and build a powerful résumé. A worthy player for the #1 average draft position. Sadly, part of that average was that Pat had her ranked #1, meaning the other two of us who did were scooped. (Most importantly me, obviously.)
---
Dan says:
As, again, law school (and especially law review) is killing my time, this draft recap will act as my super abridged cast assessment. Disclaimer to my cast assessment (as draft order in general), this is THE LEAST I've looked at a cast since … Fiji? Regardless, it's been awhile. Anyhoo.
Retrospectively, I probably would've put Molly 2nd. She used to be a teacher, so ostensibly she's got interpersonal skills, compassion, and patience, and now she's a law student (objectively terrifying). Smart, social, and not looking physically weak (so no early target), she's a real contender, I think. Side note: the people I know in law school who were once teachers … well I wouldn't want to play against them. They'd be deadly.
---
Ben says:
Wow, Molly accounts for three of our winner picks? She looks great on paper, and she definitely shouldn't be targeted early. My concern for Molly is that she might end up playing too much of her game in her own head and seem distant to her fellow castaways; either that or she is so well-liked that she becomes a big target. She's got a needle to thread, but she's definitely got a shot.
Pick #2: Ryan picks RONNIE
Ryan ranked Ronnie: #2
Ryan says: Whatever "random" way Ben chose to select our draft order gave Pat first pick, and now I'm conflicted because I don't want Pat to win but I also want to be right about who I made my preseason winner pick.  If I'm wrong about Molly, then I'm on about Ronnie!  He's smart, he's socially adept, and he's a poker player so he knows how to lie (and luckily there's no Finnish model in the cast to be bluffed by).  I think Ronnie's got all the cards to make for a great Survivor player.  Here's hoping he does and we aren't calling him Ronnie Bar-d'oh! at the end of the season.
Ronnie's draft results

| Pat | Ryan | Jeff | Dan | Ben | Avg. pick # | Overall rank |
| --- | --- | --- | --- | --- | --- | --- |
| 7 | 2 | 6 | 16 | 12 | 8.6 | 7th |
The competition responds: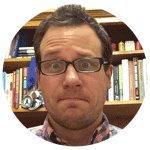 Pat says:
Ryan, haven't you learned to avoid poker players yet? Come on, man. Although, good for you for picking the Masshole.
---
Jeff says:
Ronnie's the first pro poker player who was actually a fan of the show before being cast (unless you count Jim Rice, which nobody seems to, but then everyone seems to count Anna Khait). I've argued before that correct order of things is (1) Play Survivor, then (2) become a pro poker player. It is a remarkable coincidence that someone who did that, and who's also originally from Boston no less, is living on a nearby island where there's a giant statue of his head this season. Will that help? Who knows, maybe Ronnie won't need help?
---
Dan says:
Ryan, I don't see this one. Yeah, there's always my bias that pro poker players aren't good at Survivor (Jean-Robert and Garrett from Cagayan, come to mind), and yeah, maybe he's got some street smarts, but this cast looks pretty chalked full of strong women. I think they're gonna eat him alive.
---
Ben says:
Ronnie at number 2? Definitely a Ryan kind of pick. Ronnie is probably the most self-aware poker player we've seen on Survivor. But he's still a poker player. While he'll probably avoid the ignominy of being like Garrett Adelstein, a mid-merge exit for playing too hard still seems far more likely than any shot at winning.
Pick #3: Jeff picks LAUREN
Jeff ranked Lauren: #2
Jeff says: You guys, Lauren nannies for Pat Smear! Of The Germs! (And also Nirvana, I guess. Oh yeah, and he was in Foo Fighters eventually too, but that's fine, people need to put food on the table.) I had no idea that this was the case when I was making my rankings, and if I had known, she would have been ranked #1. Well, sure, she also would because she's the star of the preseason interviews with her supernova-level energy and enthusiasm for playing, plus she seems to know what she's doing. She's this season's Rick Devens, and she's on my team! (As was last season's Rick Devens, which ended up not bringing me home the tiara, but I. Was. So. Close.)
Lauren's draft results

| Pat | Ryan | Jeff | Dan | Ben | Avg. pick # | Overall rank |
| --- | --- | --- | --- | --- | --- | --- |
| 6 | 3 | 2 | 2 | 3 | 3.2 | 2nd |
The competition responds: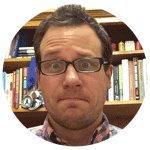 Pat says:
I like this pick from Jeff if only because every time I see Lauren this season, I'm going to think of Flaming Hot Cheetos and get super happy. To me, Flaming Hot Cheetos should be a new food group. Good pick, Jeff.
---
Ryan says:
Lauren's another great pick (it pleases me that my personal Top 3 were also the TDT consensus Top 3?)  Socially is where Lauren's greatest strength will lie.  We'll see if she can come compare to one of her role models Cirie, but I'm excited to see Lauren play.  She's going to be a lot of fun and bring some fiery fierceness I think – just like a bag of her favorite Flamin' Hot Cheetos.
---
Ben says:
I loooooooove Lauren. I wanted to make her my winner pick but the track record of men in the last few seasons is just a little too hard to ignore. I think this cast really suits Lauren, she knows how to relate to such a range of people and I could see her being a bridge between different factions. I'll be stunned if Lauren isn't still around at least halfway through the season. And I might even put odds on Jeff taking out the draft this year.
---
Dan says:
I'll be honest, I surprised myself putting Lauren this high. I just kept reading through people and putting them below her more than reading her and saying "she's got this." Still, Jeff, I think you got a great pick here. Also, she's 28 and is having a mid-life crisis? I feel that. Rooting for her out of the gates, but not more than my man (the next pick) …
Pick #4: Dan picks TOMMY
Dan ranked Tommy: #1
Dan says: Tommy! Fun fact, he's my first winner pick I drafted since Chrissy, and I'm still bitter she didn't win (because she deserved to over Ben, and I'll challenge anyone to a duel involving some number of paces and pistols who believes otherwise). Again, like Molly, I love the teaching background. He also seems like he won't be overbearing, and can, if nothing else, coast to the end. There are a lot of hares in this cast, I think, but Tommy's my turtle, and he will avenge Chrissy.
Tommy's draft results

| Pat | Ryan | Jeff | Dan | Ben | Avg. pick # | Overall rank |
| --- | --- | --- | --- | --- | --- | --- |
| 9 | 7 | 4 | 1 | 1 | 4.4 | 3rd |
The competition responds: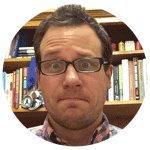 Pat says:
So I have this thing about adults that use the "y" at the end of a name, like the "y" version of a nickname. Tommy could be Thomas or he could be Tom, but he chooses Tommy. I just don't know about that. Plus, he seems too happy. I'm thinking Dan is feeling the pain of law school and wanted to choose someone happy. It's OK, Dan.
---
Ryan says:
If there's one "big guy" in this cast (or any) that I could see making it to the end and winning, it's Tommy.  He's a gentle giant and telling everyone he's a teacher is definitely going to soften him a bit to make him less of a threat.  Tommy seems like an extremely nice and likable guy and while he says he's not afraid to play dirty, I'm not sure he's got it in him to be Tommy Two-Face.  Not to be confused with Tommy Tutone (eight six seven five three-oh-ni-ee-ine…)
---
Jeff says:
Tommy should have a legit shot to win, especially if he hits the merge with numbers, to keep the "physical threat" target off of himself as long as possible. Empathy plus willingness to backstab is a dangerous combination, and he's one of several people on this cast who have that.
---
Ben says:
Dan, why'd you have to go taking my winner pick just before my turn? Tommy stands out to me the way that Ben did in 35 and Wendell did in 36; he's the guy everyone is going to like and no-one should let get to the end. But come to the merge, there are a lot of physical threats about, and something tells me Tommy isn't going to be top of people's minds – maybe even until it's too late.
Pick #5: Ben picks JASON
Ben ranked Jason: #2
Ben says: There's a real risk Jason is seen as untrustworthy and is gone within a few votes. But he also gives me Rob Cesternino/Domenick Abbate vibes. I could see Jason running deep and if he gets to the end, he's going to be the kind of person that the jury credits (or even overcredits) for his moves in the game – provided they aren't too mad at him.
Jason's draft results

| Pat | Ryan | Jeff | Dan | Ben | Avg. pick # | Overall rank |
| --- | --- | --- | --- | --- | --- | --- |
| 19 | 16 | 3 | 5 | 2 | 9.0 | 8th |
The competition responds: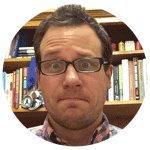 Pat says:
Ben, poor Ben. I don't understand Jason. It seems everyone but Ryan and I love him. What am I missing? From just looking at a simple text bio, he seems smarmy to me. And, from what I remember, Ryan and I read only the bios and didn't watch any video … maybe that's the issue?
---
Ryan says:
We're very split on Jason, but maybe not as much as it looks.  I'm in agreement with Ben, Jeff, and Dan that Jason will go far in the game – I just don't think he'll win, and that's the goal of this draft: picking the winner.  I actually felt better about Jason when writing my cast assessment, but since having listened to his Wigler interview, he might piss some people off.  He's got a little cockiness to him that I like but that doesn't often lead to a victory.  With his "vote out the weak" mindset, I see Jason in for some cruel irony either being voted out by or losing a jury vote to someone he'd believe to fit that criteria.
---
Jeff says:
It's cool that everyone's first pick was someone they had ranked either #1 or #2. Then again, Pat had Jason ranked #19 (!), so there's a wide range here. Ben's take sounds about right: High risk, especially early, but a potential for a deep run if he can stay in the numbers and not be too obviously schemy for a while.
---
Dan says:
Another law-oriented person (a bunch in this cast), I like him. I think there are a fair number of PI lawyers who get a bad rep as "ambulance chasers," or some such, but in my limited experience, good PI attorneys have empathy in spades. Empathy in Survivor can be the difference between narrowly surviving a vote and getting swap-screwed, and that's just pre-merge. Pat, Jason at 19? Whaddya doing?
Pick #6: Ben picks JAMAL
Ben ranked Jamal: #5
Ben says: After my top 4 picks, I have a harder time seeing others as winners. Jamal has a great game brain and is coming in with a good strategy, and it should serve him well (unless he goes full Alan Ball). But his challenge is that he's going to have a hard time avoiding the target in the early merge votes. If he can do that (or find an idol or two), he's got a shot.
Jamal's draft results

| Pat | Ryan | Jeff | Dan | Ben | Avg. pick # | Overall rank |
| --- | --- | --- | --- | --- | --- | --- |
| 4 | 6 | 5 | 3 | 5 | 4.6 | 4th |
The competition responds: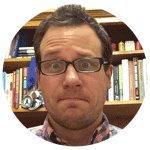 Pat says:
Great pick, Ben. That makes up for Jason.
---
Ryan says:
Solid choice.  Jamal doesn't excite me as much as some others, but he's a laid back, likable guy and will be another "gentle giant" like Tommy.  I don't anticipate Jamal being any sort of puppetmaster or strategic powerhouse – that doesn't seem like his personality to be the alpha male running the show – but if he makes it to the end, I can see Jamal's social game, whether deliberate or just by default sort of like a JT, being what gets him the win.  Jamal's trouble, like all other beastly-looking men to play the game, of course, will be people letting him get to the end of it.
---
Jeff says:
Jamal, Tommy, Molly, and Lauren are my top 4, because they all have a similar set of skills (know the show, good at listening, friendly-seeming, perfectly happy to play in a non-friendly way). It's bizarre that all four are on the same starting tribe. Honestly, any one of them could win, and that tribe could have same explosive power struggles, but if those four could just form an alliance, they'd be fantastically super-powered.
---
Dan says:
I got Tommy, so I guess it's fair Ben beat me to Jamal. What don't I like about this guy? Honestly, absolutely nothing. Another low-key player who seems, at first blush, smart enough to not ruffle feathers early and unassuming enough to stealthy slit some throats when necessary. Another guy I'm rooting for.
Pick #7: Dan picks ELIZABETH
Dan ranked Elizabeth: #6
Dan says: Honestly, the two things I dislike about Elizabeth are her age (26) and the fact she's an Olympic medalist. Both will work against her. However, I like her as a person, from what I can tell. If she's charming through words on a screen, I think she'll do fine on an island. Also, she is an Olympian. Rationalize getting rid of a charming Olympian early. I dare you.
Elizabeth's draft results

| Pat | Ryan | Jeff | Dan | Ben | Avg. pick # | Overall rank |
| --- | --- | --- | --- | --- | --- | --- |
| 2 | 10 | 9 | 6 | 14 | 8.2 | 6th |
The competition responds: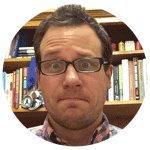 Pat says:
I mean, it's hard to go wrong choosing an Olympian. Clearly, I desperately wanted her with my next pick. Poop.
---
Ryan says:
Finally hearing from Elizabeth – wow!  She packs a punch with her personality.  While not everyone's a big morning person like she says she is, her positive attitude and enthusiasm I think will be more endearing than annoying.  Elizabeth watched the show in its early days if I recall, but only recently became a bigger fan.  Like I said in my cast assessment, she should be someone that goes relatively far but then gets outmaneuvered by someone with a little more game savvy, but if Elizabeth can pick up the strategic game quick, she could easily become a triple threat.
---
Jeff says:
Elizabeth's fun and full of energy, but I confess I must be missing (at least from her pre-game interviews) why Probst raves about her to the degree he does. She's obviously an impressive person, but also a lot like every other outgoing, athletic casual fan. I do like that she's from Rhode Island, though. That's distinctive.
---
Ben says:
As a known (and still fit) Olympian, Elizabeth will have a target on her back at the merge, and I don't really see any indication that she has the social game to overcome it (or win, should she make the end). I also wouldn't be surprised to see her booted at a tribe swap.
Pick #8: Jeff picks JACK
Jeff ranked Jack: #7
Jeff says: My favorite part of Jack's bio is that he won a national championship in soccer his senior year in college. Not for his college team, mind you, but for club soccer. Apparently youth soccer leagues have a U35 division, or something? Anyway, this tells me Jack knows how to win by unorthodox means. Please do not attempt to dissuade me from this interpretation.
Jack's draft results

| Pat | Ryan | Jeff | Dan | Ben | Avg. pick # | Overall rank |
| --- | --- | --- | --- | --- | --- | --- |
| 15 | 11 | 7 | 8 | 9 | 10.0 | 10th |
The competition responds: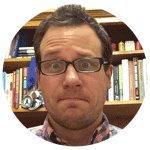 Pat says:
I don't know, Jeff. The young'ns usually don't do so well and this season in particular skews a little older (like late 20s might be the average), so I'm not so sure about Jack. Plus, remember, CrossFit is a cult.
---
Ryan says:
I can't think of anyone like Jack's that come close to winning the game.  I'd say "Fabio and Jud" but Jack is a lot smarter than even the two of them put together.  Jack I think will go far but suffer a fate similar to Jay or Devon – surprising strategic players with stellar social games that come close but aren't closers. So sorry, Jack.  No coffee for you.
---
Dan says:
Cool hair, bro. Look, I like Jack—he could Devon Pinto his way to an unjust 4th place finish—but I just don't see him as a winner over anyone who got drafted ahead of him (except, again, Ronnie). Makes Merge, but fizzles shortly thereafter.
---
Ben says:
Jack doesn't have the smarts of Malcolm, or the physicality of Joe or Ozzy. But that's what the rest of the cast is going to see, and Jack just isn't going to have the life skills or experience to overcome that kind of target.
Pick #9: Ryan picks MISSY
Ryan ranked Missy: #4
Ryan says: Hey Missy, you're so fine!  Hey Missy, you blow my mind!  Hey Missy!  Did I really leave her at #4?  I definitely wanted Missy on my team to root for, but I'm having second thoughts about her ability to win (plus, my favorites never win).  It's more about her ability to get to the end than it is to win at the end, but if she makes it to Day 39, she absolutely kills it, so I'm taking a swing by saying she's got a good shot.  If my love for Missy's got me looking so crazy right now, so B it.
Missy's draft results

| Pat | Ryan | Jeff | Dan | Ben | Avg. pick # | Overall rank |
| --- | --- | --- | --- | --- | --- | --- |
| 10 | 4 | 12 | 13 | 10 | 9.8 | 9th |
The competition responds: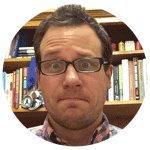 Pat says:
I think Ryan just ranked Missy this high because he's hoping for a redux of Missy Payne.
---
Jeff says:
Missy is someone who on paper looks like she has an uphill battle, but when everyone starts playing, might be able to make things break her way. She's an obvious post-merge physical target, but she's so likable that maybe people will overlook that? Something has to break her way. She's due.
---
Dan says:
Thank you for serving our country, Missy, but I see her as somewhat abrasive off the bat. It doesn't help that she's a woman and, more than that, a woman of color out there (side note, great season for diversity for Survivor. Sad that less than half the cast being people of color adds up to that, but hey, we'll take it). If she can get into a good group early, Ryan's right to rank her four. If she doesn't, I don't know if she'll see a swap, strong though she is.
---
Ben says:
I love Missy. It's completely nuts to have survived a brain tumour at 24 and I think she's going to be entertaining on TV. But she's the next Michaela. Everyone is going to want to work with her at first but when the target comes for her it's going to come hard and fast, and she won't be able to dodge it for long.
Pick #10: Pat picks TOM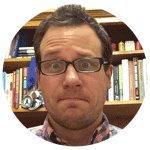 Pat ranked Tom: #3
Pat says:
Yep, I picked the old guy who also happens to be the former pro athlete. I'm dumb.
Tom's draft results

| Pat | Ryan | Jeff | Dan | Ben | Avg. pick # | Overall rank |
| --- | --- | --- | --- | --- | --- | --- |
| 3 | 20 | 18 | 20 | 18 | 15.8 | 18th (tie) |
The competition responds:
Ryan says:
I'll admit, I only put Tom at 20 out of sympathy for Janet to not make her a unanimous last-draft spot, or as I'll be calling it from here on out, The Wardog spot.  Tom might make the merge or be cut just before it, but I'll eat a hockey puck if he wins.  Pat, I think you're looking so crazy right now with this – you got a thing for Canadians?
---
Jeff says:
There's not really an obvious parallel for Tom in Survivor history. He's older than all but a handful of players in the show's entire run, and he's also a retired professional athlete. Tom Westman had a similar physicality in Palau, but was 20 years younger. Jimmy Johnson might work, if he had been a football player, not coach. How will Laidlaw fare? The default guess seems to be "poorly," at least for everyone not named Pat. I'm going with the wisdom of the masses.
---
Dan says:
Pat, buddy, no. Tom, to me is the only person who ain't winning. I just don't see a viable path for him to do it. Call me biases to my non-Jeff-Kent professional athletes who've played (small shout out to Scot Pollard, too), but I just don't see him being at all successful. Early boot.
---
Ben says:
Tom would have to overcome being older than any winner, being a former pro athlete, AND being Canadian. That's a lot stacked up against him. I don't have high hopes (or really, any hopes at all) for Tom lasting long in the game. I doubt he'll even make the merge.
Pick #11: Pat picks CHELSEA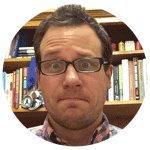 Pat ranked Chelsea: #5
Pat says:
What do I think of my Chelsea pick? Pretty, pretty, pretty good.
Chelsea's draft results

| Pat | Ryan | Jeff | Dan | Ben | Avg. pick # | Overall rank |
| --- | --- | --- | --- | --- | --- | --- |
| 5 | 5 | 10 | 9 | 6 | 7.0 | 5th |
The competition responds:
Ryan says:
After generally criticizing Pat's picks, this is the second person we've been 100% in-line with, so that's probably not a good thing for me ... or for Chelsea.  I go back and forth on her more than anyone else because I could literally see her placing anywhere between 20 and 1.  I'm going to hope that she's closer to 1 because she doesn't seem like the gamebot-type superfan and should be a lot of fun, pulling out some sick Survivor references throughout the game.  I hate to admit it, but with both Molly and Chelsea, Pat's looking stacked.
---
Jeff says:
Despite Chelsea having the fifth-highest average draft position, she wasn't picked until #11! This is definitive, numerical proof that we have underestimated her. (Or is it, since the ADP more accurately reflects our collective opinion than the mostly random results of a snake draft?) Oh well, one of the two.
---
Dan says:
She's drafted right where I think she should be. She falls into the stereotype of an attractive younger (though not the absolute youngest) woman would could just as easily run the gamut and emerge as a powerhouse, as get her torch snuffed at the first Tribal. If nothing else, I hope she gets more screen time than the last Chelsea to play.
---
Ben says:
Chelsea reminds me of Victoria Baamonde, but without the cool vibe that I felt would pull people in to work with Victoria. I wouldn't be at all surprised if Chelsea ends up being the pretty, generic girl who ends up getting booted somewhere around the merge. That outcome would be a great shame, as Chelsea definitely does have winner upside (and, I bet, good TV upside too). It just feels like she could get buried in this cast.
Pick #12: Ryan picks DAN
Ryan ranked Dan: #8
Ryan says: Ageism is very real in Survivor, and while Dan's one of the older guys, he's got a lot of youth in him and with his profession, I think he can fit in with the younger majority.  He prides himself on being able to assess what people need and give it to them, and who wouldn't love a yes-man in Survivor?  He'll let people believe they're the ones leading him, probably playing up that "I'm just the old guy" persona, and few may take him seriously for being such a softy, but that'll be huge for Dan.  There's a lot of people that look threatening in this cast, so Dan could do well by telling everyone he cries at Pixar movies.
Dan's draft results

| Pat | Ryan | Jeff | Dan | Ben | Avg. pick # | Overall rank |
| --- | --- | --- | --- | --- | --- | --- |
| 12 | 8 | 11 | 17 | 17 | 13.0 | 14th |
The competition responds: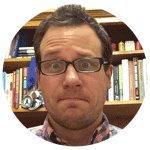 Pat says:
I don't remember a thing about Dan.
---
Jeff says:
The not-a-retired-athlete/ older-guy slot had a decent shot at winning just two seasons ago with Mike White, and Ron Clark did pretty well last time out too, so for the 14th pick, Ryan might have a steal here. Dan has a similar set of skills to those Richard Hatch had in Borneo, so there's certainly a chance.
---
Dan says:
I like Dan. Not just for his parents' impeccable judgment in choosing a name, but he seems like a swell dude. However, he's an older guy, a Hollywood manager (which I think will leave a bad taste in some mouths off the bat), and arguably the least fit. I'm pulling for him to stick around, but I don't see it happening.
---
Ben says:
There's never been such a thing as a good Survivor Dan. In Otsuki's defence, the zeitgeist might also say there's never been such a thing as a good Survivor Ben, Pat, Ryan or Jeff either. That trend isn't going to change this season.
---
Jeff says:
Hold up a minute, here, Ben. I'll give you that many people seem to think Ben Driebergen mostly won via idols and a surprise twist, and that Coach failed to own up to his game when facing the South Pacific jury. But how DARE you besmirch the illustrious Survivor record of Jeff Wilson? I will not stand for this. (Seriously, I'm sitting down right now, and have no major plans to change that in the immediate future.)
Pick #13: Jeff picks ELAINE
Jeff ranked Elaine: #8
Jeff says: Elaine has a show-stopping life story, she comes from the same hometown as Nick Wilson, and she's as charming as a rainy night in a bamboo shelter is long. She's Survivor's first attempt to replicate the Lauren Rimmer magic, and I'm happy to hitch my wagon to that shooting star no matter where it ... lands? Please accept my mangled metaphors as tribute to whatever pilots & passengers, voting bloc, or trust cluster theme the Survivor gods deign to crown as this season's thing. (There are so many schemers this season, I think there's a non-zero chance they'll overlook Elaine, and realize too late what a massive jury threat she's certain to be.)
Elaine's draft results

| Pat | Ryan | Jeff | Dan | Ben | Avg. pick # | Overall rank |
| --- | --- | --- | --- | --- | --- | --- |
| 14 | 12 | 8 | 11 | 15 | 12.0 | 11th |
The competition responds: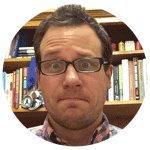 Pat says:
She says she's most like Rupert. And, as we all know, Pitman thinks Rupert is the greatest Survivor contestant of all time. Or maybe I made that up.
---
Ryan says:
 I love Elaine and so does everyone.  The minute I heard her say she'd run over Russell with a bus I knew that I wanted to be on board with Elaine.  She's a huge fan and I think will surprise a lot of people in the game by not being just some kooky Kentuckian.  That accent will have people underestimating her which will help her get far in the game, but near the end, I think everyone will realize she's too beloved and taking her to the end would be like throwing themselves in front of a bus, so I sadly can't see it happening for her.
---
Dan says:
Will she be Lauren Rimmer or the legendary Dawn? Hopefully she'll be her own player, but I don't really see her making it to the end. If she does, however, I'd put a lot on her walking away a millionaire. I'm hoping she sticks around long enough to be memorable, though.
---
Ben says:
Jeff is taking a punt on getting another Lauren Rimmer, but I think Elaine is inherently more threatening – her story is even bigger, and Lauren's personality was one of playing down her hardships where I think Elaine will be more forthright. What's more, the tribe doesn't really have any obvious first boot candidates if they lose early, and Elaine could easily become a default boot. It would be nice to see another Lauren, but more often than not this archetype is gone early.
Pick #14: Dan picks VINCE
Dan ranked Vince: #7
Dan says: Okay. Yeah. I'm biased. I'm all in on the Asian representation. At his best, I think Vince can be Jonas from One World but with a higher ceiling. At his worst, he goes home at the first opportunity because he doesn't fit in. But hey, it's the 14th pick, and pray tell how any of the people below him on this list are overall better picks? But yeah. I could see him as an early boot. Let's be honest.
Vince's draft results

| Pat | Ryan | Jeff | Dan | Ben | Avg. pick # | Overall rank |
| --- | --- | --- | --- | --- | --- | --- |
| 20 | 17 | 15 | 7 | 11 | 14.0 | 15th (tie) |
The competition responds: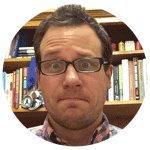 Pat says:
Dan, come on, man? Vince is another one who has no chance but he sure seems happy.
---
Ryan says:
Big standout for his personality and noticeably one of the less athletic-looking ones in the cast.  Not that athleticism is the key to victory, but Vince will need as many reasons as he can find not to stand out.  If Vince can somehow skate his way to the merge, he'll be a huge threat to get to the end and win, but I worry for Vince big-time in the early days of the game.  It's funny that both Vinces we've had on the show have been described as "unlike any other" and it made for great TV the first time ... two short weeks of it, but still.
---
Jeff says:
If Vince can make it to the merge, he's exactly the kind of superfan who should be able to pull off some big moves, and perhaps even get himself to the end. He has a great story, and this cast would be likely to reward a combination of big story/big moves. I just worry he won't make the merge.
---
Ben says:
Vince gives me the vibe of Jericho from Australian Survivor 2017. FULL SPOILERS FOR THOSE WHO HAVEN'T SEEN IT YET: From the outset, Jericho struck me as low key, not that threatening, and not at all likely to win. And then he did. Some people are picking up on Vince as a Zeke-analogue early, but he doesn't seem likely to pop so obviously as Zeke. If Vince can find a way to weave himself through bigger threats to the end, I could see a world in which he wins. More likely, though, he's a pre-merge boot.
Pick #15: Ben picks AARON
Ben ranked Aaron: #7
Ben says: I wasn't that keen on drafting Aaron, but at 15 he's a steal. He seems way too intense and likely to be the guy who gets booted for that reason. His threat level is going to be sky high. But there's a real chance he's the energy guy with a chance to be the Rick Devens on the cast – constantly finding idols, working hard, shaking things up. In the end, that game always gets rewarded – if the player can make it to the end. Gut says Aaron won't get anywhere near, but I can't let him drop further than this.
Aaron's draft results

| Pat | Ryan | Jeff | Dan | Ben | Avg. pick # | Overall rank |
| --- | --- | --- | --- | --- | --- | --- |
| 13 | 18 | 14 | 18 | 7 | 14.0 | 15th (tie) |
The competition responds: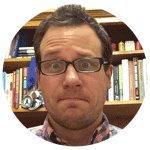 Pat says:
Aaron kind of looks like a pro poker player and of course he's from Uncasville (land of two of the world's largest casinos). So even if he's not, he'll think he's a great gambler. Nope.
---
Ryan says:
Aaron sounded a lot better than he looked in his bio.  Basically, he's less of a douchey meathead that I decided at first glance.  That said, he can't hide the fact that he's the guy who's got the biggest muscles.  He says his social game will save him, but there's a reason his type needs an Edge of Extinction twist to be able to win the game.  Unless Aaron wins literally every challenge after the merge, he'll be on the jury.  It's not really his fault, though I guess one could argue he should've spent less time at the gym throughout his life?  You done messed up A-A-ron!
---
Jeff says:
Aaron really surprised me in his pregame interviews. I was expecting a stereotypically aggro, egotistical, gym-rat bro. Instead, he sounds quite thoughtful and family-oriented. I still think he'll get picked off at the merge, but at least he might make a few people think twice about it before doing so.
---
Dan says:
If you gave me three guesses to see if I could figure out what Aaron does for a living just by looking at him, I promise you I would've gotten that he works in a gym. Look, maybe he'll shock us all and become a household name, so to speak, but I don't see it. Meat head Merger, perhaps, but I think his ceiling is right around 10th place.
Pick #16: Ben picks KARISHMA
Ben ranked Karishma: #8
Ben says: I am always picking early boots, and Karishma could easily go out very early. But I get the sense she could also be a masterful schemer, and if she finds herself with a decent alliance early I wouldn't be surprised if she makes a much bigger impact than you might expect by looking at her. Could she even be Natalie Anderson mark 2? Well, now that I've drafted her, she's going pre-merge. Sorry Karishma! I definitely see a world in which my entire team is booted pre-merge again this season – on the other hand, I don't think I've picked a goat among them.
Karishma's draft results

| Pat | Ryan | Jeff | Dan | Ben | Avg. pick # | Overall rank |
| --- | --- | --- | --- | --- | --- | --- |
| 11 | 13 | 17 | 14 | 8 | 12.6 | 12th (tie) |
The competition responds: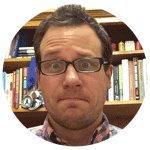 Pat says:
I have to admit: I've watched some videos at this point and I think I'm dumb for having Karishma as high as I did. And Ben has her higher.
---
Ryan says:
I want – no – I need Karishma to go to the end of this game.  Maybe I'm setting my hopes to high comparing her to Angelina and she'll end up more like Natalie with an early boot for being a little too bossy, but I can't help it.  With her "I'm playing for me and me only" stance, I fear that may translate into "my way or the highway" in the game, so even if by some luck, she makes it to the end, I don't know if she's going to be popular enough to win over a jury.  They'll regret it when this lawyer gives them all personal injuries post-game.
---
Jeff says:
My worry for Karishma, as with any superfan who's not also a super-athlete, is that she'll be a victim of the "Keep the tribe strong" crap early. She and Vince are both facing this problem, and could easily be targets #1 and #2, in some order. Hopefully between them they can find idols or at least create plausible fakes and save themselves. If they can, they could be a pretty fun duo. If they can't, the fun will leave the orange tribe quickly.
---
Dan says:
Thirty-nine seasons. Thirty. Nine. It's really taken Survivor this long to have an Indian-American contestant? Not a great look, but hey, they broke the streak. As for Karishma, however, I don't see it. I'm so happy for her to get this opportunity and to represent, but truth be told, aside from Tom and Aaron, the cast looks pretty good overall. Maybe on a different season Karishma could do well, but for whatever reason, I don't see it. (shout out to another PI attorney though … maybe that empathy will pull her through?)
Pick #17: Dan picks DEAN
Dan ranked Dean: #10
Dan says: All right, Dean as my last pick? I think he's an absolute steal. Now, his mentioning of going from a place of privilege to a school where he was one of four white kids is hilariously cringe-worthy given the current political climate, but he's fit, he's young, and he works for Google (so, ostensibly, he's not an idiot). I see him as an early Merge boot, but hey, look at the bottom five picks. Does anyone have a better shot that Dean to pull the upset of the season? I think not. Welcome to the crew, man.
Dean's draft results

| Pat | Ryan | Jeff | Dan | Ben | Avg. pick # | Overall rank |
| --- | --- | --- | --- | --- | --- | --- |
| 18 | 9 | 13 | 10 | 13 | 12.6 | 12th (tie) |
The competition responds: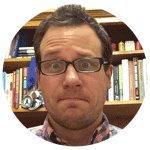 Pat says:
This time when a salesman gets booted early, there's no weird loser camp for them hang out at and wait to get back in the game. Sorry, Dan. (And Dean.)
---
Ryan says:
I should totally hate Dean, but I don't, and I wouldn't have expected to rank him higher than anyone else at TDT given my history with this archetype.  I'm questioning my original placement of Dean in the final three hearing more about his "swagger" as Probst put it, but I think he could still surprise us and wind up like an Alec of the season (without the Instagram idiocy).  I wouldn't normally say the young go-getter with a lot of arrogance is someone who could win Survivor, but Dean came off as surprisingly sharp and could actually keep enough of that in check to be a contender.
---
Jeff says:
Dean has a lot of the attributes you want in someone who can do well: smart, but with a moderate fandom level such that he won't overthink things; physically capable; personable ... he just stands out as an obvious post-merge target, and one who will probably not be sufficiently beloved to be able to do much about it.
---
Ben says:
Dean is actually probably great value down here at 17. Nothing gives me the sense that Dean is going to be able to find a spot to fit in and run parts of the game amongst this strong-willed group – seems more like he'll be sitting on the bench (like he did in his basketball career). But if he just hangs in there, he's definitely got a chance to make some key plays late and get an Adam Klein-esque win. All in all, I like Dan's team this year.
Pick #18: Jeff picks NOURA
Jeff ranked Noura: #16
Jeff says: Noura's all about fitness, and looks like she could do quite well in the post-merge endurance/balance challenges. So there's at least a chance her tribe keeps winning until close to the merge, where everyone starts taking out the bigger targets, then she makes a late-game run through to the finals on a streak of immunities/ idols/ fire-making. In this scenario, the jury is mostly athletes like Tom and Elizabeth, who are impressed by Noura's physical prowess, and they happily hand her the million. It could happen! (On a completely unrelated note, I will point out that this is the first pick where the person drafting did not have the draftee ranked in their Top 10.)
Noura's draft results

| Pat | Ryan | Jeff | Dan | Ben | Avg. pick # | Overall rank |
| --- | --- | --- | --- | --- | --- | --- |
| 8 | 15 | 16 | 15 | 20 | 14.8 | 17th |
The competition responds: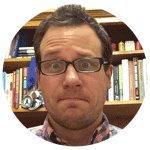 Pat says:
Wow, I had Noura the highest? It's because I became enamoured with how she makes healthy foods out of thin air. After watching her video, I was wrong. I'm sorry, Jeff.
---
Ryan says:
 I had no read on Noura from her initial bio but after listening to her ... I love her!  She's fun, high-energy, and I can relate a lot to her life experiences. I'd love to sit down with Noura over coffee, but caffeine probably isn't something she needs.  She's like the Energizer Bunny.  At camp, she's going to get bored easily, so she's going to probably make up things to do or start conversations when the tribe's just trying to chill.  Basically, she's going to get under people's skins and it sucks because I don't think she'll realize it since her intentions will be all good.  If she can sit still, Noura brings a lot to the table for her tribe, but my gut says she won't make the best first impression, and that's what'll stick.
---
Dan says:
I shit-talked Steph from Ghost Island going into the season, and she was a true highlight amongst mediocrity. She's the best parallel I can draw at this point. That being said, there are a bunch of badass women on this season, and I think Noura, if she plays it right, could get lost a little bit in the shuffle. However, I think it's more likely her and her "superpowers" get in over her head quickly. I'm thinking she'll be enjoying some freshly squeezed juice at Loser's Lodge sooner rather than later.
---
Ben says:
Noura has first boot written all over her. She seems to have a big lack of awareness, and there's no doubt in my mind she's going to be annoying some of her tribe early. She better hope her tribe wins some early challenges. Not loving Jeff's team this year, but he only needs one – and he may have that one in Lauren.
Pick #19: Ryan picks KELLEE
Ryan ranked Kellee: #14
Ryan says: Rounding out my team, I get Kellee which is potentially great, potentially bad.  I see Kellee as someone who either makes the finale or goes home within the first few episodes – no middle ground for her.  She mentioned being sick in her interview with Wigler and if that cough is making too much of a commotion at camp, then I don't know if Kellee will hack it.  The last person that I can remember, though, being sick at the start of the game was Sierra in Tocantins, and she made it all the way to 7th place.  I think there will wind up some stronger players than Kellee, so even if she makes it to the end, I'm not sure who she beats, but "the winner of Survivor: Island of the Idols…Kellee!" isn't something that's just a flat no for me, so I'm satisfied with how my drafting went.
Kellee's draft results

| Pat | Ryan | Jeff | Dan | Ben | Avg. pick # | Overall rank |
| --- | --- | --- | --- | --- | --- | --- |
| 17 | 14 | 20 | 12 | 16 | 15.8 | 18th (tie) |
The competition responds: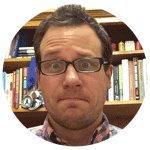 Pat says:
Yeah, Kellee could be a steal here, but it looks like most of us thought very little of her. I still think that way … for no real good reason.
---
Jeff says:
I already regret ranking Kellee last, because she's better than I originally thought. She certainly has a non-zero chance of winning, and if she does so while on Ryan's team and as the #19 overall pick, we will *never* hear the end of it from Ryan. Sigh.
---
Dan says:
A pawn at best. I want her to do well, but of everyone in the cast, she strikes me as someone who has no idea what she's getting herself into. Then again, maybe she'll fool us all? Doubtful, but hey, someone who only played 12 real days of Survivor won last season, so who knows?
---
Ben says:
Kellee is the archetype I normally think has the goods to go deep who then lets me down badly. But even within that archetype, Kellee doesn't stack up. It's bad enough that Kellee is coming into the game with a cough – which could see her targeted as weak early. In addition to that, she's not a big fan of the game, and she doesn't have as much to offer as most of the other female competitors physically. Kellee will have to defy the odds to make the merge. Ryan gets Ronnie, Missy, Dan and Kellee? I'm not sure who in there really has a shot at bringing Ryan the man-tiara back this year. A wooden spoon, maybe.
Pick #20: Pat picks JANET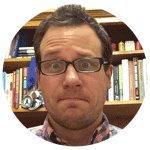 Pat ranked Janet: #16
Pat says:
Janet will win Survivor.
Janet's draft results

| Pat | Ryan | Jeff | Dan | Ben | Avg. pick # | Overall rank |
| --- | --- | --- | --- | --- | --- | --- |
| 16 | 19 | 19 | 19 | 19 | 18.4 | 20th |
The competition responds:
Ryan says:
"The winner of Survivor: Island of the Idols…Janet!" is a flat no for me.  I like Janet (shocker) and I'll give her credit for being right about not sounding as serious and strict as she looks, but I have to imagine the Ponderosa presence of her had to be more of the latter, so she's going to have an uphill battle once the game begins to change the perception of her as the ornery older lady.  It's simply a statistic now that women of a certain age don't win Survivor (at least in the U.S.) and while I'm all for Janet breaking the mold, there are way too many people in this cast with a legitimate case to win – more than in any other cast of recent memory – so here I think Janet will end up as another sad statistic.  Poor Pat.
---
Jeff says:
Despite being the last picked here, there's no indication that Janet is going to be a bad Survivor player. She's been watching since Borneo, so she should know what she's doing, she's clearly in great physical shape, and like Tom, she's out there kicking ass at close to 60. She's just a long shot to be the winner, although I would be stoked if we are all wrong, and Janet takes home the million.
---
Dan says:
What do I not like about Janet? She's an older woman. I hate that this fact alone is such a disqualifier, but recent Survivor history says it is. I want her to succeed but come on. Who really thinks she's a contender?
---
Ben says:
Janet got lucky on two fronts – she's wearing purple (which historically wins a lot), and she has Noura on her tribe (and Kellee's cough). Otherwise, Janet would be obvious first boot fodder. Even if Janet defies the early odds and somehow makes it to the end, it's hard to see how a jury will credit her with the agency for winning the game. People like Janet just don't win.
Pat's got a balanced team this year – and he's got TDT favourite Molly, so I guess he's got a decent shot at the win too.
So that's it, our fall 2019 draft. Below are the results in visual form. Who came away with the strongest team this season?